Kapi'olani Community College is well-known for providing a learning environment on the cutting edge of technology. Our campus provides a unique, park-like setting, with rolling pathways, picnic tables, and benches with a killer view of Diamond Head and the ocean. You can sit in the lush grass and do your homework, secure in feeling thoroughly connected anywhere on campus by a fast wi-fi connection. Where else can you feel off the grid while staying completely connected? Always in touch whether on your laptop, tablet, or smartphone. Hawaiian sun, warm trade winds, and a top-notch education. Nowhere else quite like it!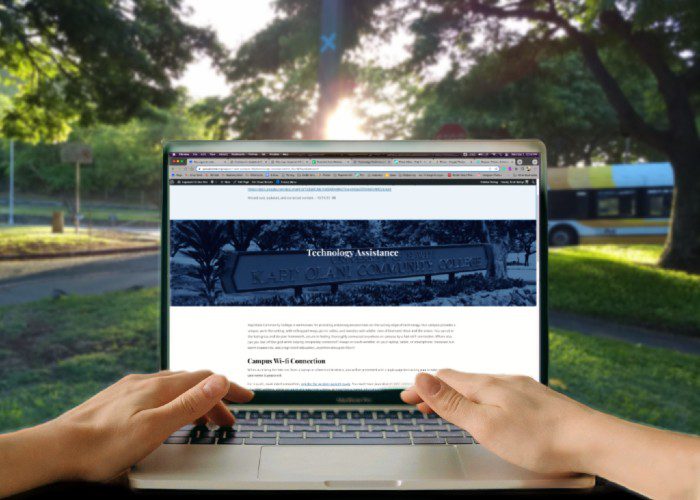 Campus Wi-fi Connection
When accessing the Internet from a laptop or other mobile device, you will be presented with a login page instructing you to enter your UH username & password.
For a quick, more direct connection, register for wireless pass-through. You must have your device's MAC address. If you need help finding your MAC address, we've got quick and easy instructions. at http://www.hawaii.edu/askus/1035
If you have any questions, call our Help Desk at (808) 734-9711.