Welcome to our virtual 360-degree campus tour of Kapi'olani Community College. The College is part of the University of Hawai'i System and is located on a scenic 44-acre site at Kalāhū, Pālolo, Kona, on the island of O'ahu. It is next to world-renowned Lē'ahi (Diamond Head Crater), about a mile from Waikīkī Beach.
This is a 360-degree video which means you can control the direction of your point of view on the screen at any time throughout this virtual tour. Click and drag in any direction or use the compass in the upper left corner to explore.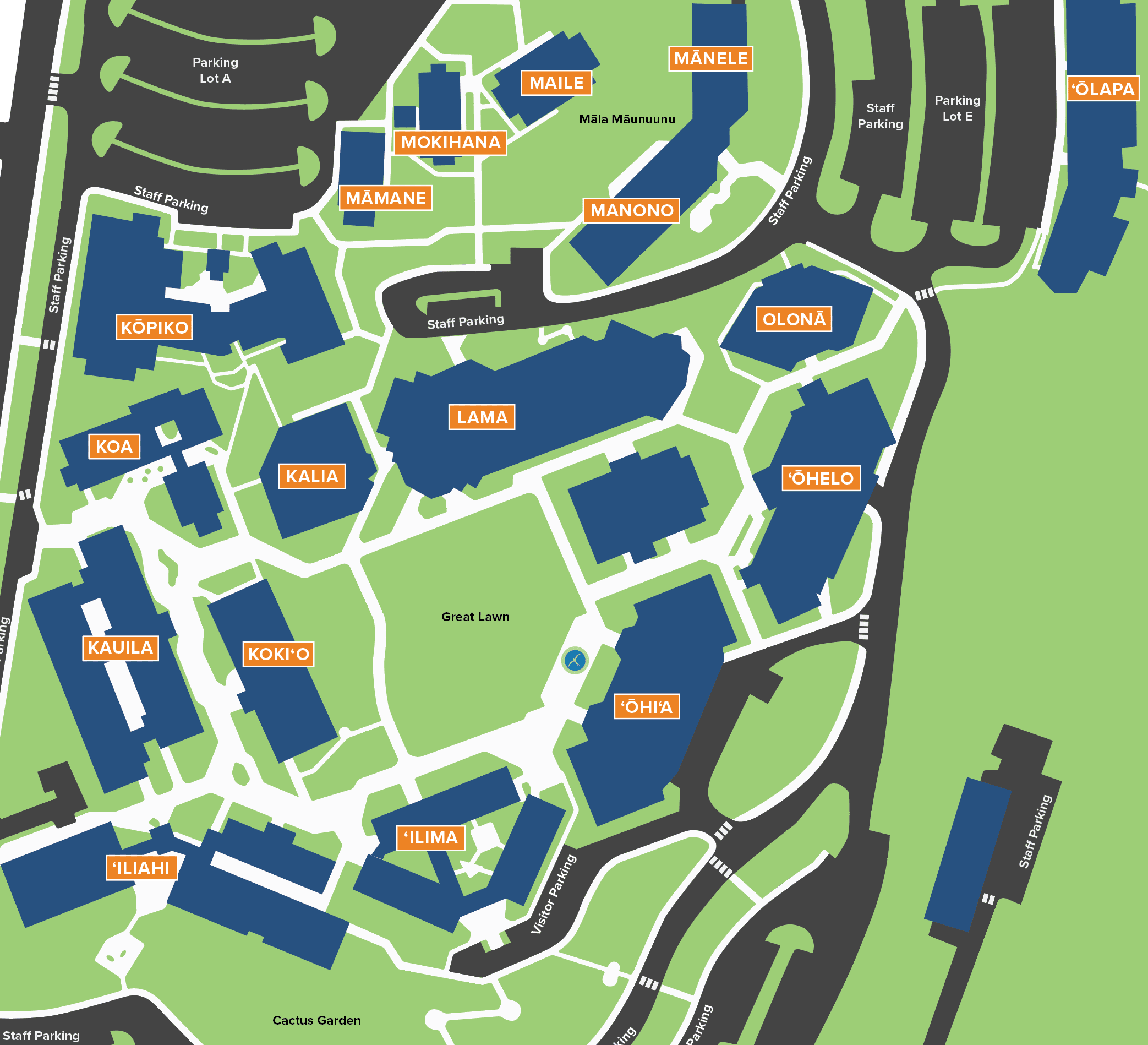 Skip to Sections
Jump right into the tour to view different highlights of our campus!
Kapi'olani Community College
You feel it in the air and the warmth of the sun. You want to learn at a school in touch with the natural rhythm of Hawai'i. You'll fit right in at Kapi'olani Community College. You're more than ready!