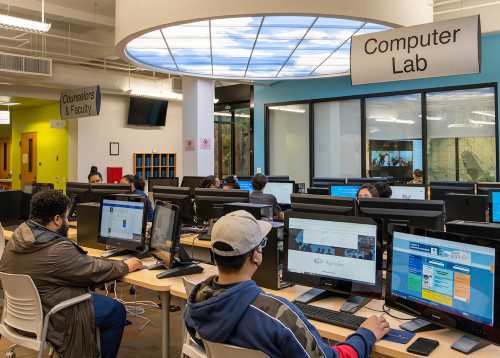 Join us on LinkedIn
For up-to-the-minute updates and information regarding our KapCC IT program resources, support, and activities, please join our KapCC IT LinkedIn group
Kapi'olani Community College (Kapi'olani CC) has developed this center to publicize different cybersecurity-related programs and resources available to students and faculty. Kapiʻolani CC is a National Center of Academic Excellence in Cyber Defense (CAE-CD). This program, which is sponsored by the NSA and the DHS, recognizes collegiate institutions which have met their standards of excellence in Cyber Defense education.
Academic Credit Programs
The core Cyber Defense program at Kapi'olani CC is the Information Technology (ITS) Program. The IT program provides students with a wide background in Information and Communication Technology. Embedded in this program is a Certificate of Achievement (CA) in Information Security and Assurance (ISA) and a Certificate of Competence (CO) in ISA. Both the CA and CO in ISA are built on the knowledge unit requirements for a collegiate institution to be recognized by the National Security Agency (NSA) as a National Center of Academic Excellence in Cyber Defense (CAE-CD).
The program also features support for the following industry-recognized certifications:
CompTIA: (A+, Net+, Sec+, CySA+, PenTest+, Data+, Linux+, and Cloud+)
Project Management International (PMI): Certified Associate Project Manager (CAPM) and Project Management Professional (PMP)
Microsoft: MS Certified Professional (MCP)
In addition, the IT program offers a third year of study which articulates to:
The Bachelor of Applied Science in both IT and ISA at the University of Hawai'i at West O'ahu (UHWO)
The Applied Bachelor of Applied Business and Information Technology (ABIT)
Non-credit Programs
The non-credit continuing education course offerings at Kapi'olani CC, are supported by the UHCC System Wide Pacific Center for Advanced Technology Training (PCATT). PCATT offers an extensive selection of Cybersecurity related courses for industry professionals looking to upgrade their skills or learn new skills. Cybersecurity related courses offered include Security+, CISSP, CEH, CCNA Security, MCSE, and much more. PCATT also offers customized training to meet the needs of your organization.
Hands-on learning resources
The IT program provides students with an extensive amount of hands-on training. Courses are held in the Kopiko Learning Community (KLC), which has state-of-the-art computers and technical resources where the student gains experience programming computer applications, web applications, configuring and managing virtual systems. (routers, switches, servers, firewalls).
The IT Program runs a datacenter which provides a virtual desktop infrastructure which is used to support the hands-on portion of  various IT courses.