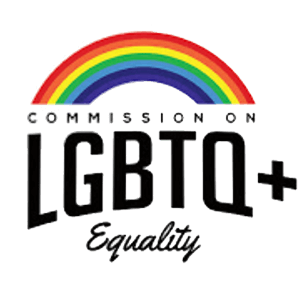 University of Hawaiʻi Commission on LGBTQ+ Equality
The University of Hawaiʻi system and the Kapiʻolani Community College are committed to building an inclusive community that supports and advocates for all students. Together, the University of Hawaiʻi Commission on LGBTQ+ Equality welcomes every campus community member: transgender, māhū, and people of all gender identities.
All campus community members deserve an educational and work environment free from harassment and bullying based on their sexual orientation, gender identity, or expression.
Kapi'olani Community College Commissioners:
Rachel Lindsey
Instructor, Anatomy & Physiology
Co-Commissioner for LGBTQ+ Equality
ralindse@hawaii.edu
Stephen Harris
Counselor, Maida Kamber Center
Co-Commissioner for LGBTQ+ Equality
snharris@hawaii.edu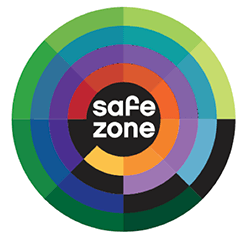 The Safe Zone Program's objective is for trained participants to utilize their gained knowledge and skills to foster a safe and inclusive community for LGBTQ+ students, faculty, and staff to promote social justice in the University of Hawai'i System.
Upon completion of a Safe Zone Training, participants will be invited to become Allies or Advocates in the University of Hawaiʻi System Safe Zone Program.
Any office that posts the LGBTQ+ Safe Zone Poster has at least one member who has declared themselves to be an ally.  If an advocate sticker appears on the poster, the designated individual is an advocate. Here is a list of all allies and advocates who have participated in the Safe Zone training since Fall 2018.
All Gender Restroom
Kapi'olani Community College Kapiʻolani CC currently has one all-gender restroom located in 'Ilima building 2nd floor. Download the campus map.
Preferred Name Policy
Please be aware that it is still not possible to change one's username at this time, which may mean that your previous name will appear in some Google applications. The UH LGBTQ+ Commission is currently working on getting this process changed. Read the full Preferred Name policy.
Preferred Name Change Form at Kapiʻolani CC
Preferred Name Change on Kapiʻolani CC Student ID Card:
To change your Student ID card to reflect your preferred name change please complete the following:
Submit the Preferred Name Change form to KISC
Come to the Office of Student Activities (OSA) in ʻIliahi 126 (just down the hall from Subway) to receive a new ID card with your preferred name. If you bring your ID, OSA will change your card for free. The fee for a new ID is $5. Exact change is required.
Examples of Inclusive Syllabus Statements
The expectation in this class is to voice opinions that positively add to the discussions that are not exclusive of any students' race, ethnicity, cultural background, age, ability, gender, sexual orientation, religious beliefs, class, etc.
This course relies heavily on discussion and the exchange of diverse ideas. Please make sure to be respectful of your fellow students and their opinions, even (and especially) when you disagree with them. These are the moments where we can learn the most!  As we will deal with controversial issues in this course, the environment we create as a group should reflect an attitude of open-minded curiosity and interest in one another's points of view. Please be aware that, as we work to create this environment, inflammatory racist, homophobic, transphobic, sexist, or discriminatory language or behavior will not be tolerated.
This course might tackle social issues in this class in terms of gender, race, and class.  Disruptive language will not be tolerated. Disruptive language includes, but is not limited to, violent and/or belligerent and/or insulting remarks, including sexist, racist, homophobic, or anti-ethnic slurs, bigotry, and disparaging commentary, either spoken or written (offensive slang is included in this category).
Where do I turn for help?
"HELP! I feel that I have been harassed or discriminated against based on my gender expression, sexual orientation, or gender identity."
As a student of the University of Hawai'i, you have rights and responsibilities, including protections based on sexual orientation, gender identity, and gender expression. Title IX protects gender-based harassment, including harassment based on actual or perceived sex, gender, sexual orientation, gender identity, or gender expression.
Contact the Title IX Coordinators for help.
For Confidential Resources and support or advocacy, students may contact: UH Mānoa LGBT Student Services: (808) 956-9250
Additional resources by campus include: www.hawaii.edu/titleix/confidential
If you are a faculty or staff member, please contact: The UHM Equal Opportunity Office/ Affirmative Action: (808) 956-7077 (voice/text) www.hawaii.edu/offices/eeo
National Resources - Crisis/Suicide Helpline
The Trevor Project 24hr hotline: (866) 488-7386
ACCESS National Hotline: (800) 273-TALK (8255)