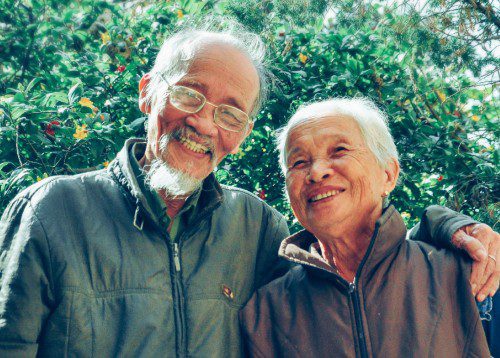 The Senior Citizen Program was established by the Hawaiʻi State Legislature and is currently administered at Kapiʻolani Community College through the Office of the Vice Chancellor of Student Affairs, Kekaulike Center's Noncredit Registration.
5 Simple Steps
Kapiʻolani Community College embraces its service to our Kūpuna with a commitment to providing an opportunity for life-long learning.
Starting college at any age can feel overwhelming at times. We'll guide you in taking some initial steps to help get you on your way. You can always reach out to a counselor for help if you have any questions or just need some guidance along the way.
Step 1: Provide Identification
To qualify for this program, you must be a Hawai'i state resident and at least sixty years of age. So begin by gathering your proof of age and Hawai'i state residency. Piece of cake!
Step 2: TB clearance and Tdap vaccine
You must provide evidence of TB (tuberculosis) clearance before attending classes. The TB clearance must be less than one year old, effective the first day of the semester. Kapi'olani CC accepts only the Mantoux Test (PPD) or report of a negative chest x-ray completed by a physician/clinic in the United States. If born after 1957, MMR immunizations are also required. Lastly, one Tdap (Tetanus-diphtheria-pertussis) vaccine is required and must be administered on or after age 11. Submit Health Clearance with your Senior Program Registration form.
Step 3: What are your goals?
The Senior Program is only available during the Fall and Spring semesters, and some classes are not available.
You may take a maximum of 2 courses per semester, or six credits in total.
Class registration must first be approved by the faculty member teaching the course.
Step 4: Consider the Pros & Cons
Registered under this program, you will not be charged tuition, but some fees might apply.
You will be enrolled into credit classes as an auditor, which means you do not receive academic credit, you're not listed on official class lists, and do not receive a letter grade for the work you do. 
Step 5: Registering for Classes
All registration requests must be signed, approved, and received by Noncredit Registration by the end of the first week of instruction.
In selecting courses, you should refer to the Class Schedule.
Important
Senior Program participants are considered students and must follow the University of Hawai'i's student code of conduct. If applicable, holds must be cleared on all UH accounts before registration.
For questions or more information, please contact alissak@hawaii.edu or (808) 734-9889.