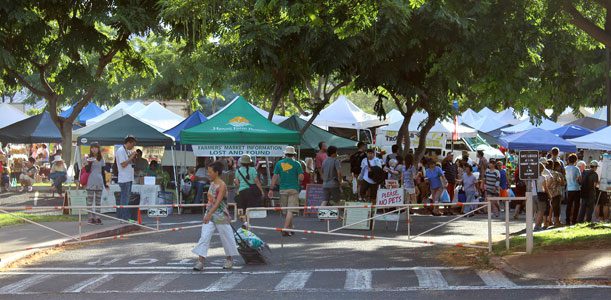 The Best & Freshest on Oʻahu
As Hawaiʻi grows its agricultural presence throughout the islands, more and more people are becoming aware of the benefits and flavors of local, sustainably-grown foods. Come down to the market and meet the farmers, food producers, and innovators that are turning trends into a way of life. Browse, taste, and take home the best fruits, vegetables, and flowers. Purchase top-quality beef, aqua-cultured seafood, baked goods, hand-made pasta, local honey, coffee and so much more!
For days and times visit Hawai'i Farm Bureau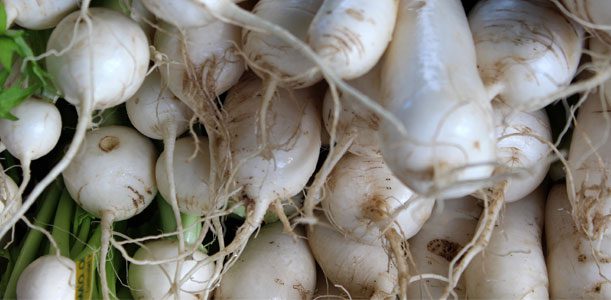 Local Farmers
This is a true farmers' market. Our growers and food crafters are eager to tell you about their products, how they're grown, and the best way to prepare them at home.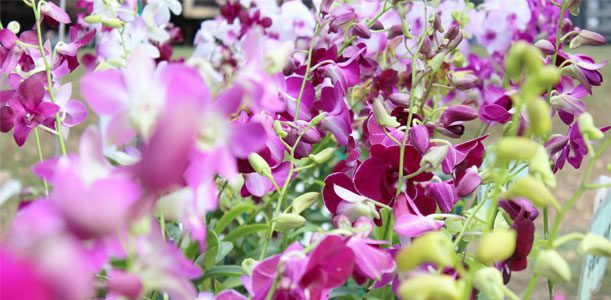 Variety
Stroll through the many aisles of locally-grown fruits, vegetables, and plants. See the abundance our island has to offer and treat yourself to a delicious snack or homemade take-home treat.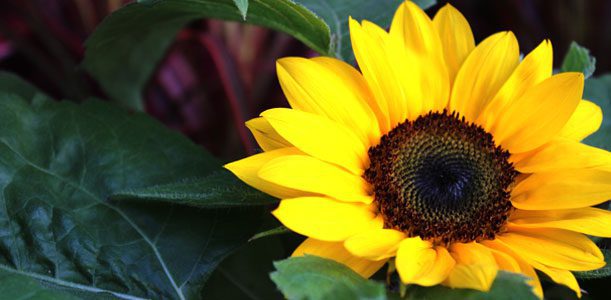 Flora
You'll find much more than food at the Farmer's Market. Local growers and artisans offer fresh flowers and handmade items each week. Enjoy a variety of live entertainment. Come early & enjoy!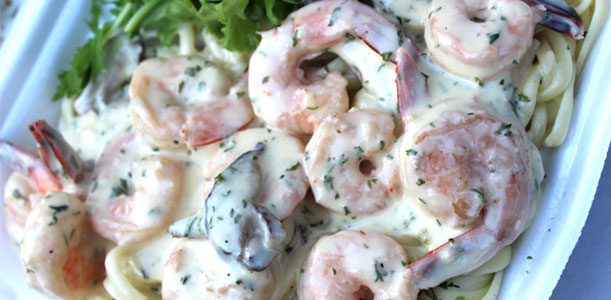 Come to Eat
A variety of restaurants prepare delicious plates each week. You'll find freshly baked scones, oatcakes, and guilty pleasures to have with a cup of Hawaii-grown coffee or fresh-squeezed lemonade.