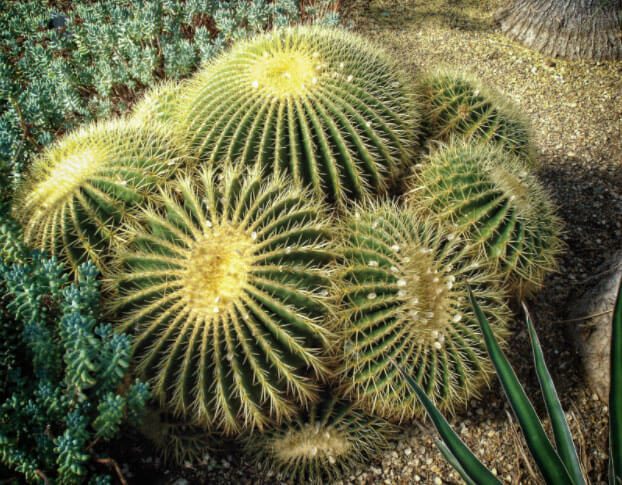 ECHINOCACTUS GRUSONII (Golden Barrel Cactus)
Cactaceae | Cactus
Cactaceae
The family Cactaceae is in the major group Angiosperms (Flowering plants).
Native To:
Mesa de Léon
Plant Status:
Endangered
Plant Habit:
Button-like cactus
Plant Habitat:
Desert
Cultural Uses
Used as a garden ornament.
Interesting Fact
Nicknamed the "Mother-in-Law's cushion". The fruit of this cactus appears on the top of the plant and will remain there until removed.
Learn more about Echinocactus grusonii
(Golden Barrel Cactus)