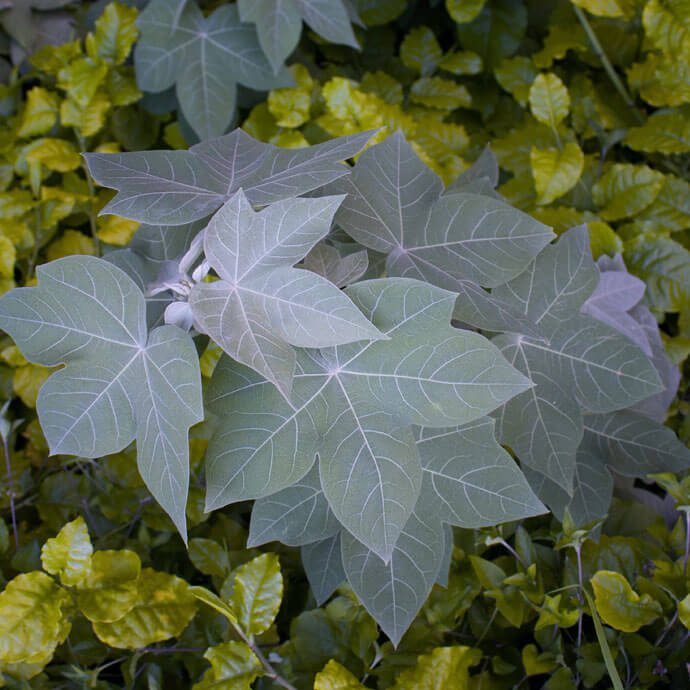 GOSSYPIUM TOMENTOSUM (Maʻo)
Malvaceae | Rain
Malvaceae
Malvaceae, or the mallows, is a family of flowering plants estimated to contain 244 genera with 4225 known species.
Native To:
Hawaiian, Endemic
Plant Status:
Secure
Plant Habit:
Shrubs (Range: 1.5-5 feet tall) (Diameter: 5-10 feet)
Plant Habitat:
Arid coastal plains
Cultural Uses
The flowers were dried and the roots were mashed into liquid form and used to calm stomach aches. Non-medicinally, the leaves (green) and flowers (yellow) were used as a dye for kapa.
Interesting Fact
The soft white hairs growing from the leaves give it a shimmery gray-green appearance. The shrub produces bright yellow flowers that are mashed to make a yellow dye. The leaves are also used to make a green dye to stain kapas.
Learn more about Gossypium tomentosum (Maʻo)