Arts & Sciences is the largest academic division at Kapi'olani Community College (Kapi'olani CC) and includes courses and programs in a wide range of academic subjects. We provide opportunities for you to develop specific professional, vocational, and technical skills necessary for specific careers. We also provide opportunities for you to develop general skills necessary for every career so you can work collaboratively, communicate clearly, think critically, and solve problems effectively in whatever career you choose. Through study with Arts & Sciences expert faculty members, students have been able to win design awards, publish articles, hold gallery openings, work with NASA, conduct research, and much more.
Let us help you find the career of your dreams! Explore the Arts & Sciences programs below to learn more.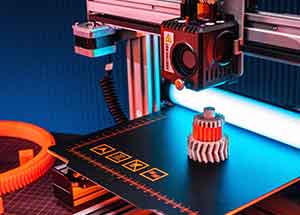 STEM (Science, Technology, Engineering, and Mathematics) is a multidisciplinary program that offers students the opportunity to gain hands-on experience in cutting-edge research, develop critical thinking and problem-solving skills, and prepare for rewarding careers in a variety of fields. With a strong foundation in the natural and applied sciences, engineering, and mathematics, students are well-equipped to meet the challenges of a rapidly changing world and contribute to the advancement of society through innovation and discovery.
New Media Arts is a dynamic program that combines art, design, and technology to create innovative and engaging digital media projects. With a focus on developing technical skills and a strong foundation in artistic principles, students have the opportunity to explore a range of media, including animation, interactive design, graphic design, and web development. Graduates of this program are prepared to pursue careers in a variety of fields, including entertainment, advertising, education, and more.