Mobile Intensive Care Technician
Program Overview
The Mobile Intensive Care Technician (MICT) which is also known as the Paramedic (EMT-P). Certification as an EMT is a prerequisite to the MICT program. The MICT is prepared to perform advanced life support functions in the pre-hospital emergency setting under the direction of a medical doctor. In addition to all functions performed by an EMT, a MICT performs advanced functions such as administering intravenous fluids; administering medication; performing endotracheal intubation; recording and reading electrocardiograms; using the cardiac monitor defibrillator. Graduates are qualified to take the National Registry Examination for certification as an EMT-P and can apply for work with an ambulance service.
Contact Information
O'ahu, Kauai, Maui, Hawai'i program applicants: (808) 734-9288; (808) 734-9134 Fax: (808) 734-9126
Hawai'i program applicants can also contact: Hawai'i EMS Training Center at (808) 935-8002
Counselors/Advisors: Health Careers Counseling Center
Degree & Certificates
Associate in Science – Mobile Intensive Care Technician (Paramedic) (71.33-75.33 credits)
The Associate in Science degree in Mobile Intensive Care Technician is a 71.33-75.33 credit program offered through the Kapi'olani Community College, Department of Emergency Medical Services. It prepares students to function as healthcare providers in the pre-hospital setting. The program is divided into two levels that include the EMT and the MICT. In addition to the EMT and MICT courses, students must complete the following: BIOL 130/130L (or PHYL 141/141L and PHYL 142/142L); HLTH 125 – Survey of Medical Terminology; ENG 100 or ESL 100; MATH 103 or higher-level mathematics course; AS Humanities course (100 level or higher); FAMR 230.
Please note: PHYL 141/141L and PHYL 142/142L were formerly ZOOL 141/141L and ZOOL 142/142L.
Certificate of Achievement – Mobile Intensive Care Technician (40.33 credits)
The Certificate of Achievement in Mobile Intensive Care Technician (MICT) provides the student with the necessary advanced care courses needed to competently care for patients who are acutely ill or injured in the pre-hospital setting. Students will gain the cognitive, affective and psychomotor skills needed to function as an entry-level MICT. Graduates are qualified to take the National Registry Examination for certification as a Paramedic and be licensed in the state of Hawai'i. Once licensed, they meet the requirements to apply for work on a 911 responding ambulance. This certificate includes all of the technical classes required for the Associate in Science in MICT.
Special Announcements
Note
The requirements listed in the catalog at the time of entry into the program are the ones you must fulfill for graduation. You also have the option to meet the requirements listed in subsequent catalogs. However, if you choose this option, you cannot combine requirements from two or more catalogs. For example, if you entered the program in fall 2010, you can fulfill the requirements in either the fall 2010 catalog or the fall 2011 catalog. However, you cannot combine requirements from both. If you leave the program for a semester or more, you must fulfill the requirements in effect at the time of or subsequent to your re-entry. For example, if you entered the program in fall 2010, took a hiatus in spring 2011, and returned in fall 2011, you must fulfill the requirements in the catalog for fall 2011 or later.
COVID-19 Advisory (relative CR/NC Policy)
In light of the COVID-19 pandemic, we will be accepting CR grades from the spring 2020 semester to fulfill prerequisite courses, however, letter grades are preferred.  Supplemental information may be required if you choose to submit a CR grade. If you have any questions, please contact Health Sciences/Emergency Medical Services counselors at (808) 734-9224 or hlthsci@hawaii.edu
Accreditation
The Kapi'olani Community College Paramedic (MICT) Program is accredited by the Commission on Accreditation of Allied Health Education Programs (CAAHEP) upon the recommendation of the Committee on Accreditation of Educational Programs for the Emergency Medical Services Professions (CoAEMSP).
CAAHEP:
25400 US Highway 19 North, Suite 158
Clearwater, FL 33763
Ph: 727-210-2350
Email: mail@caahep.org
Website: www.caahep.org
CoAEMSP:
8301 Lakeview Parkway, Suite 11-312
Rowlett, TX 75088
Ph: 214-703-8445
Website: www.coaemsp.org
Program Outcomes
The MICT Program's minimum goal is to, "Prepare competent entry-level Paramedics in the cognitive (knowledge), psychomotor (skills), and effective (behavior) learning domains to care for patients in the prehospital setting.
Paramedic Program Outcomes

| Year | NREMT/State Written Exam (1st Attempt) Pass Rate | Retention | Positive (Job) Placement |
| --- | --- | --- | --- |
| 2021 | 100% | 85% | 100% |
| 2020 | 100% | 85% | 100% |
| 2019 | 93% | 88% | 100% |
| 2018 | 100% | 82% | 100% |
| 2017 | 100% | 82% | 100% |
The Kapi'olani CC paramedic program does not award advanced placement and it does not award credit for experiential learning.
Potential Career & Employers
Careers: Mobile Intensive Care Technician (MICT), Paramedic (EMT-P)
Employers: Positions for MICTs are readily available in Hawaiʻi.
"The variety of settings and patients in emergency medical services is electrifying! I chose this profession because it is the challenge of a lifetime"
Laura Keomalu, MICT Graduate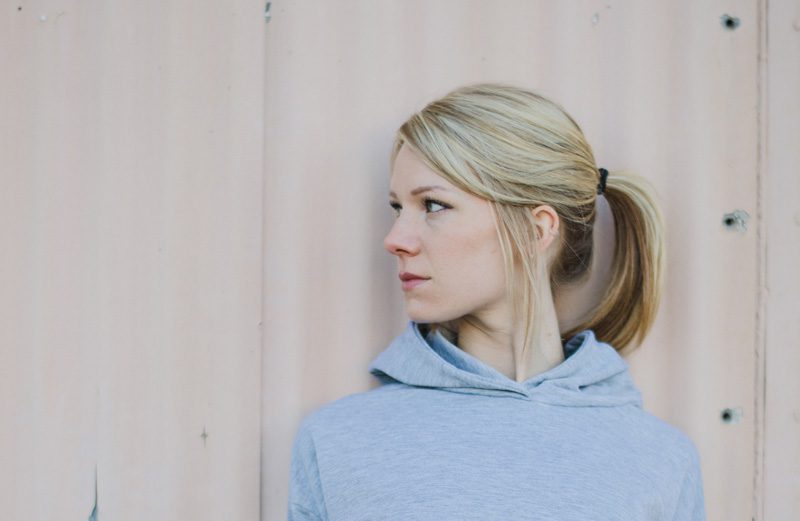 How are classes taught?
The MICT program includes classroom instruction, clinical experience within hospitals, and learning experience in ambulances. Students may gain the competencies required for entry-level positions in the field.
The EMS Career Ladder Programs use multimedia approaches based on the premise that active participation and personal responsibility for learning are the most successful methods for adult education. Therefore, theoretical classes include discussion groups with students presenting assigned portions of the content. Skill practice outside of the class and self-evaluation in the clinical setting are expected.
How much time is required?
The Mobile Intensive Care Technicians (MICT) was initiated as credit programs in Fall 1986. These programs are career-ladder programs with the EMT level as a prerequisite to the MICT level. The MICT program includes an additional 1,357 hours, of which 457 are in the classroom, and 900 in the clinical area and on the ambulances. Successful completion of the courses provides the student with a letter of completion from the department and the qualification to take the National Registry EMT-P Certification Exam. Students completing the general education courses (e.g. English, Math, etc.) as outlined by the College earn an Associate of Science MICT degree from the College.
When and where are classes held?
All EMS classes in the State of Hawaiʻi are Kapiʻolani Community College courses. Classes are held on Oʻahu, and at training centers in each county. Addresses for each EMS center are provided. The Mobile Intensive Care Technician course is offered in Honolulu beginning in January of each year. The Mobile Intensive Care Technician course is generally offered in Hilo every other year.
How much do the classes cost?
For 2006-2007, the tuition and fees for Hawaiʻi resident students is $56.00 per credit while tuition and fees for non-resident students is $249.00 per credit. Uniforms, books, stethoscopes and other equipment, liability insurance, and fees for certification are also the responsibility of the student and are approximately $400.00 for each level.
Hawaiʻi residence status involves physical presence in Hawaiʻi for a minimum of at least one year prior to the beginning of classes, and the intention of making Hawaiʻi your State of residence (e.g., filing Hawaiʻi Residents Income Taxes). Exemption from non-resident tuition is not to be confused with resident classification for admission purposes.
What can I do to prepare myself to enter the program?
It is strongly recommended that applicants take as many of the general education courses as possible prior to entrance into the program. BIOL 130, BIOL 130L (BIOL 130 and BIOL 130L may be substituted with all of the following classes: ZOOL 141, ZOOL 141L, ZOOL 142, and ZOOL 142L), and HLTH 125 are prerequisites and must be completed prior to the application deadline. It is highly recommended that you obtain experience in the health field (volunteer or paid)
Submit Kapiʻolani Community College Math and GE Placement Test with minimum scores of Math 24 & Compass Reading level of 74. Neighbor island applicants can complete the compass placement tests at their neighbor island community college. Please call your placement testing centers at Hawaiʻi Community College Placement Testing Center (974-7503), Maui Community College Student Services (984-3267), Kauaʻi Community College (245-8311), Leeward Community College Placement Testing Center (455-0482), Windward Community College Learning Center (245-7498), or Honolulu Community College Counseling Office (845-9129).
It is recommended that applicants have excellent health and manual dexterity. The MICT program requires a great deal of heavy lifting; thus the ability to lift and carry at least 100 pounds is important. Excellent communication skills and judgment are very important. The National Registry of EMTs requires that applicants be at least 18 years of age.
How do I apply to the MICT program?
Application deadlines for Oʻahu are October 1st for the MICT programs. A University of Hawaiʻi System Application Form and an EMS Supplementary Application Form must be submitted. These forms are available through the Department of Emergency Medical Services or the Office of Admissions at Kapiʻolani Community College, or can be obtained by filling out the request form located on the bottom of the last page. Please send request forms to: Department of Emergency Medical Services, Kapiʻolani Community College, 4303 Diamond Head Road Kauila 121, Honolulu, HI 96816-4421.
Health Careers Info Session
Program Information sessions are held monthly and provide potential applicants with program details and requirements, application procedures, and career outlook. Attending an information session is recommended before you start your academic journey. Attendance of a program information session within one year of the application submission is mandatory when applying to a Health Science and EMS program.